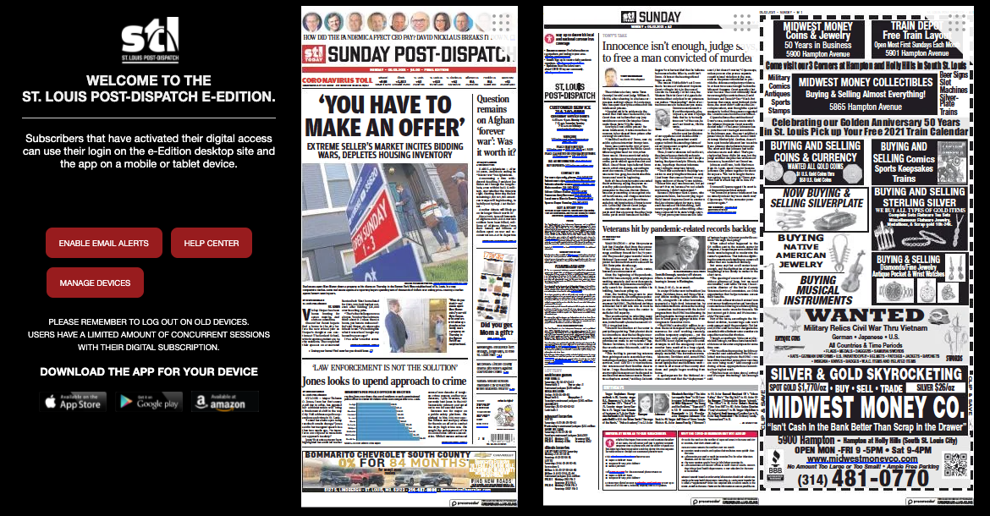 As part of your print or digital subscription to the Post-Dispatch, you get daily access to a replica of the printed paper on your computer, tablet, or smartphone with the St. Louis Post-Dispatch e-edition.
Enjoy the newspaper feel of flipping through pages. Everything on the page in the Post-Dispatch print edition is what you see in the e-edition. You also get the added bonus of interactive features including:
Search for articles by keyword
Have articles read to you.
Translate articles into multiple languages.
Bookmark articles for future reference
Print articles, puzzles, comics and more.
Access up to 12 months of back issues.
Thanks for subscribing, now let's check out some of the exclusive reporting from the Post-Dispatch this week.