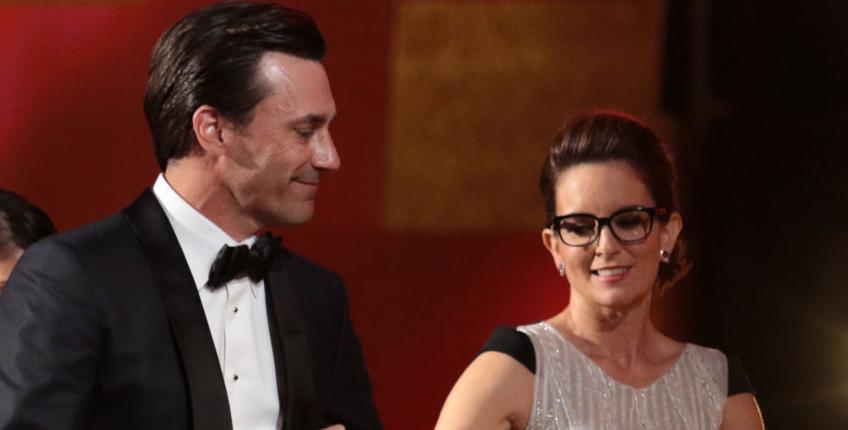 How long has it been since this bureau provided an update on Jon Hamm? Too long is the obvious answer. (Six weeks, fact-checkers.)
The latest reports on STL's No. 1 celeb indicate that he and Tina Fey are busy in Albuquerque filming "Maggie Moore(s)."
The dark comedy tells the tale of a small town where two women with the same name have been murdered. As the local sheriff investigates, he begins to wonder if the two homicides are linked.
Hamm's "Mad Men" co-star John Slattery is producing and directing.
And speaking of the gone-but-missed television show, the BBC has named "Mad Men" as the second-best series of the 21st century.
"The Wire" hooked the top spot, as it should. Rounding out the top five were "Breaking Bad," "Fleabag" and "Game of Thrones."
And speaking of television, "Curb Your Enthusiasm" returns to the small screen Sunday on HBO-Max, and Hamm will again be a guest star, reprising last season's role of an actor shadowing show creator Larry David for an upcoming movie role.